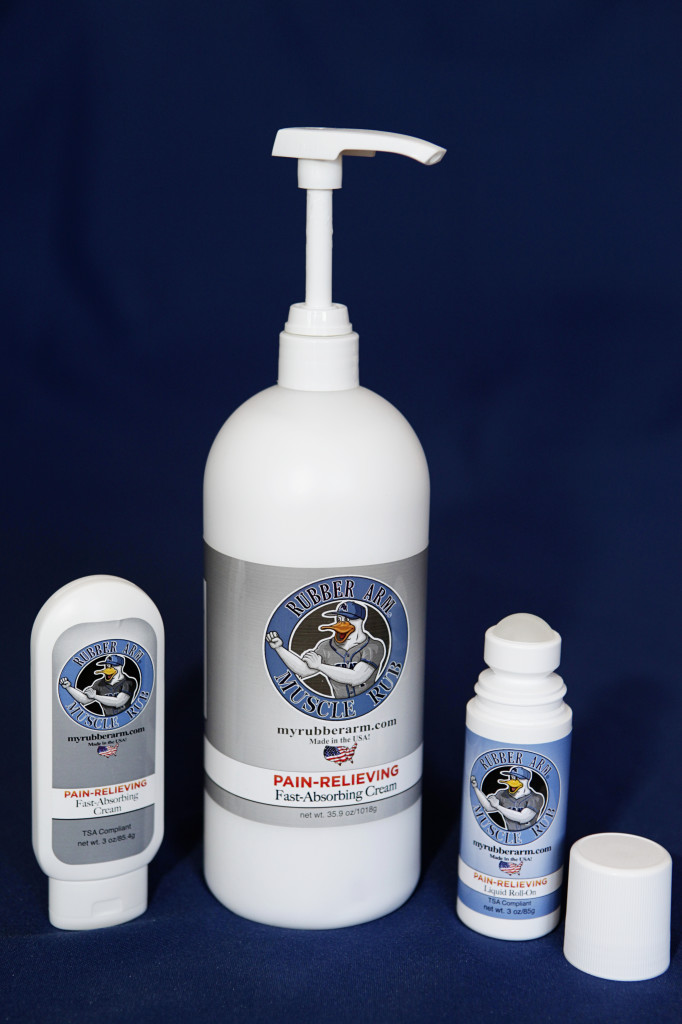 Rubber Arm Muscle Rub was developed by a former professional baseball player who needed some relief from many years of muscle and joint pains. The muscle rub is designed to help athletes and everyday people recuperate faster from the aches and pains of physical activity – including backache, arthritis, sprains, bruises, muscle strains and cramps.
The Rubber Arm Muscle Rub can be easily applied with a no mess Roll-On, or massage it directly into the muscle or joint by hand with the fast absorbing Cream.
Rubber Arm Muscle Rub Ingredients:
Muscle rub ingredients include pain killers and mild muscle relaxers that will increase blood circulation and bring the oxygen and nutrients needed for fast muscle and joint relief, as well as a moisturizing cream that creates a protective surface to help improve elasticity and tone. The rub will bring a deep heating and warming sensation to the areas where it is applied.
Ingredients include Methyl Salicylate, Menthol, Sodium Hyaluronate, Glycerin, Isopropyl Alcohol, Carbomer, and Sodium Hydroxide.